Grant Addresses Child Mental Health
A 2016 HCCF grant to the Florida Center for Early Childhood was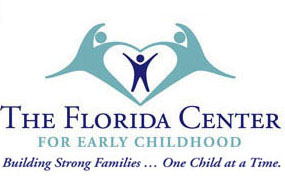 designed to assist the organization have an Infant Room where infants can be helped with various physical and cognitive developmental issues. There is no other organization in southwest Florida to help with these issues.
Habitat for Humanity
HCCF is very proud of supporting Habitat for Humanity with grant awards 6
times since 2010. Habitat Performs
wonderful work helping deserving
families work toward
home ownership and resultant improvements to their lives.
HCCF Funds & Then Expands New Rape Crisis Center
Through the generosity of its members, volunteers and great support from local businesses and attendees at fund raising activities, HCCF was able to contact SPARCC and award a grant to fund a new location in the heart of North Port.

As a result, hundreds of survivors of domestic violence and sexual assualt have been afforded a safe place and counseling.
Neuro Challenge Foundation
Families who experience a diagnosis of Parkinson's Disease are often left feeling hopeless. Neuro Challenge Foundation for Parkinson's is a nonprofit organization dedicated to help all people affected by Parkinson's Disease live a life of wellness. Incorporated in Sarasota in 2008, Neuro Challenge offers free desperately needed support, community resource referrals, and education and wellness programs for patients and their caregivers.